Expert Help
We want your project to go off without a hitch. The best way for this to happen for us to get together and talk early in the process. We listen to your wants and needs and walk you through the whole process from start to finish. We do glass and mirrors all day, every day – so you'll be sure to get the benefit of that expertise. Here are a few ways you can engage with us to get your project off to a good start.
Schedule a Free In-Home Consultation
Book an appointment online and a glass expert will come to your home at a time that's convenient for you. We'll talk to you about your project and go over all the options to make sure your project is just right. Sometimes, we'll be able to give you a quote on the spot; sometimes we'll have to discuss it with some of our technical folks. Either way, we'll get back to you with a fast quote.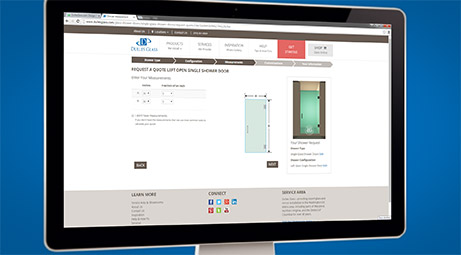 Get Quotes Online
You can get an instant quote on shower doors online in just a few easy steps!
You can also get a fast and easy quote on other glass products. For your reference, here are quick links to get quotes for all of our products: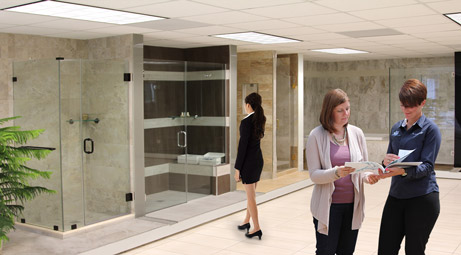 Visit Our Showrooms
Come to one of our showrooms in Northern Virginia or Maryland to see, touch and feel samples and talk to a glass expert in person.