---
.
New customer DIYs are in and we wanted to share it with you! Here are some great projects you can create at home that are simple and easy.
1. Glass Board for Color Palette
I love this glass color palette idea! Our customer @talisalopezgarcia is using a 28" x 28" tempered glass for her paint projects. I think this adds a new perspective on creativity. With a clear palette, you can get a preview of how the colors will look by holding it up to your canvas.
.
.
2. DIY a Nightstand Table
I am obsessed with this DIY nightstand project for the perfect bedroom design. This customer used a stone table base and matched it with one of our round glass table tops on top to create the most aesthetically pleasing bedroom corner. The decor he picked out is the finishing touch to this gorgeous project!
3. DIY a Home Gym
This DIY project started out as one of our custom mirrors and was transformed into a gym mirror. This is a great way to motivate yourself to head downstairs and get in that quick workout every day – investing in a home gym! We offer easy-to-install gym mirror kits in several sizes, as well as custom sizes to fit into your workout spaces.
4. DIY a Unique Coffee Table
This unique DIY glass coffee table is imaginative and a real eye-catcher! Designed by one of our customers, this piece will definitely be the topic of conversation amongst your guests. For more creative glass table ideas, click here.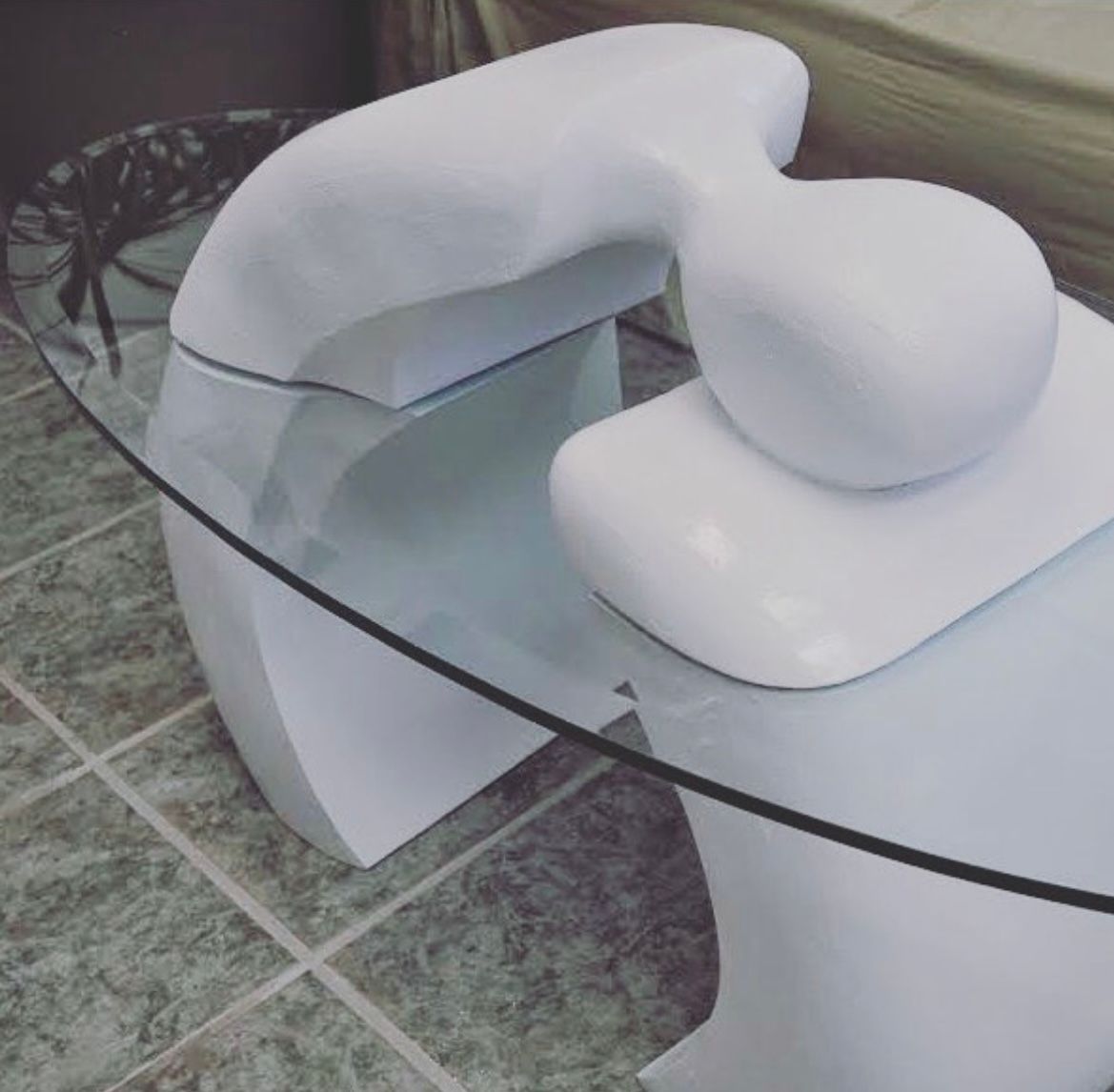 5. Laser Engrave a Mirror
An artistic approach to DIY a mirror with your favorite motives is to laser engrave it! You can use our ready-to-ship round mirrors, square mirrors or rectangle mirrors as a canvas and express your creativity.
6. DIY a Table for Your Sunroom
This customer made this accent table by herself using one of our square-shaped glass tabletops, and simply fitted it into a wooden vintage frame! This super fun DIY idea just in time for spring.
7. DIY a Foam Mirror Frame
Foam Mirrors are super trendy and make the most beautiful home decor, as well as an upgrade to your mirror selfies. You can start your own DIY foam mirror project by ordering one of our custom or rectangle mirrors, then follow our step-by-step blog to achieve this look!