SHOWER SALES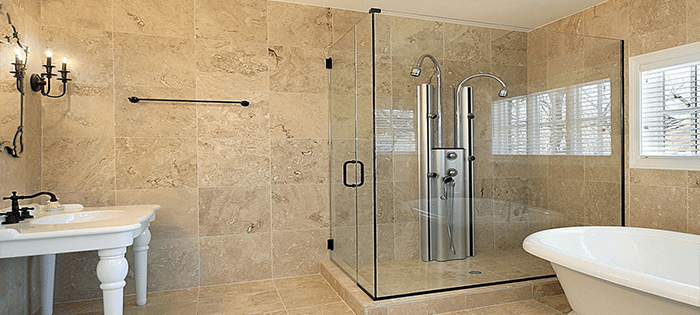 Now, for a limited time, we're offering special promotions on all of our different showers.
Get Details
Inspiring Images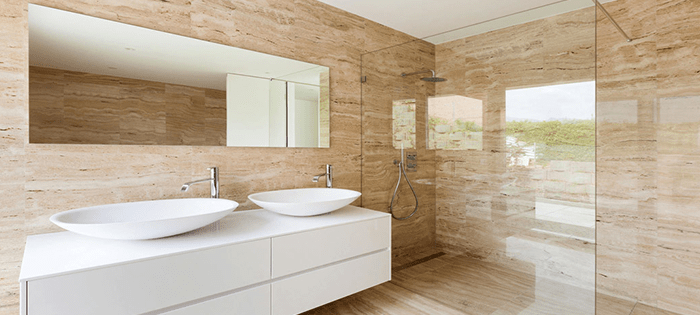 Get inspired with a collection of our gorgeous glass and mirror products in real installations.
View Photo Gallery
Service Area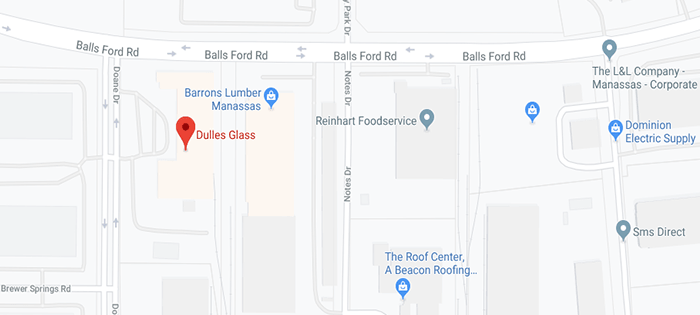 Dulles Glass serves the Washington DC Metro Area, Maryland and Northern Virginia.
Check Service Area
Let Us Earn Your Business
Our objective is simple. We want you to love your glass. Whether you're looking for a frameless glass shower for your bathroom remodeling project, or you're looking for unique mirrors for a newly constructed home, the glass experts at Dulles Glass can help you get what you want, and make sure you love it! What does loving your glass mean?
It's easy to get a quote on a custom frameless glass shower, mirrors, glass table tops, wall mirrors for home gyms and more. The best part? You can do it online in just a few easy steps. When you have dimensions for the space you're working with, you can get a fast, easy quote.
For custom glass shower and tub enclosure projects, you can request an in-home consultation. Installation and our best-in-the-business 3-year warranty are included in your quote.
We've been in business for a long time -- more than 40 years. We're experts on glass, and also experts on how to deliver a successful project. Take, for example, a shower door project. This kind of project starts out with either a visit to one of our showrooms, an in-home consultation, or an easy, fast online quote. After that, your sales person can get your new frameless shower door installed in as little as 1-2 weeks! Because we really know our way around the Washington, DC metropolitan area, our technicians have a great success rate for keeping appointments.
Each project you do with us is tailored exactly to your needs. For example, when you purchase glass or mirrors from Dulles Glass, you'll get guidance on the following:
The thickness of your glass
The type or tint of your glass (

HD

glass, clear tempered glass, bronze, gray or frosted)
The finish of your hardware (for frameless glass shower doors)
Special custom options (such as ClearShield shower protection on shower doors)
Cutouts (for outlets or light fixtures) and other custom options available
We listen carefully when you ask us questions. Here are some common questions and answers about glass and mirrors.
Q: I have a classic DuPont Victorian style home in the Washington, DC area. We have a small guest bathroom with sloped ceilings and no windows. There is currently a claw-foot tub and no shower. We're having a shower fixtures and tiles added but we're concerned about finding a frameless shower enclosure that will fit our vintage space. What kind of frameless glass shower door would you recommend?
A: We've been helping our customers get the right frameless shower doors in the Washington, DC metropolitan area for a long time now. We've "seen it all": from low-ceiling bungalows to federal-style row homes in Capitol Hill, and tons of new construction in Fairfax and Loudon Counties. With so many architectural styles in the Northern Virginia area, we've gotten very good at providing custom frameless shower enclosures that can fit into any space. Sometimes you might have one type of shower enclosure in mind -- a corner shower, for example -- but we may suggest one of our quiet and stylish sliding shower doors instead. It all depends on your home and your preferences. Once you have your bathroom design worked out, and a general idea of the measurements for your shower, we're the next right step! Once your tile is laid, we will measure the space, custom-cut the glass and white-glove install your frameless glass shower so that it is perfect for your home and space.
Q: I have a newly-constructed home that is rather "cookie-cutter." I'd like to dress it up, but I'm not sure how. Some areas of my home seem dark, and my bedroom closets have no mirrors. We know we need mirrors to lighten up the space and create a unique dressing area. What does the process for getting custom-cut mirrors look like?
A: Custom-cut mirrors always help make a space unique. Your two-story foyer? We can custom-cut a mirror for your foyer or landing that will amaze your guests. The walk-in closet? Cover multiple surfaces with mirrors for a 360-degree reveal. Plain rectangular vanity mirror? Replace it with a high-quality custom-cut, beveled-edge oval mirror. Dark and cramped-looking basement space? Turn it into a stunning home gym with ultra-clear, impossible-to-shatter MiraSafe Gym Mirrors. When you have a space for custom-cut mirrors, all you need are your measurements... a mirror expert will help you take care of the rest! (Pssst...installation and a 2-year warranty are included in the price!)
Q: I've just leased a new office space. I need everything! I know I want a lot of natural light in my new space, but I also want some privacy. My architect laid out the space with lots of glass dividing walls so we can see each other but it's not totally open. In addition, I have some very unique large glass antique tables that I want to protect. It's a little (ok, a lot!) overwhelming. Can you install my glass wall partitions and doors?
A: At Dulles Glass, you're not limited to residential products. We also specialize in interior glass products for offices, business, restaurants, bars, gyms, and a whole host of other spaces in the Northern Virginia and Washington, DC areas. In your case, for an office space, we can custom-cut and install beautiful, high-quality glass wall partitions, glass separators, and glass doors exactly to your (or your contractor's) specifications. Regarding your unique table, we can send a technician out to use a special laser-based measuring system that will ensure your glass table top or table cover is the perfect size. Then we'll install it for you! Rest assured, Dulles Glass has all of your office and business glass and mirror needs covered.
Mirrors
Are you looking for a sleek, modern upgrade for your home decor? New frameless mirrors hung without brackets can create a stylish look. The best part? Dulles Glass can install them if you live in the Washington, D.C. metro area. Read more
Glass And Mirror Installation For Hotels
Contact Dulles Glass for your hotel glass installation project!. Fortunately, Dulles Glass not only installs residential glass, but we also install commercial glass. Our custom cut glass is designed by you with the help of our glass technicians to ensure that safety and functional requirements are met, along with your aesthetic requirements. Read more