---
Add a Gym Mirror to Your Workout Routine.

Well, the countdown is on, and if you're like us, you probably have fitness as one of your 2016 New Year's Resolutions. For many of us, that means joining a gym. But we'd love to help you create a home gym space you'll love to use year-round - starring our beautiful gym mirrors!
Gym Mirrors You'll Love

Isn't a gym mirror just a regular mirror cut to fit your home gym space? Not quite. Mirror expert and Sales Manager at Dulles Glass & Mirror, Emre Tunc, has the scoop on what makes our gym mirrors stand apart from the crowd.

"Our gym mirrors are a specific type - MiraSafe mirrors," says Tunc. "This type of mirror doesn't shatter into dangerous shards when struck, so if you're lifting weights or have an accident, your safety is protected."

Another great feature of MiraSafe mirrors is their superior clarity. "Mirasafe mirrors are low in iron, which means they are ultra-clear. "When lifting weights, doing yoga, or martial arts, your visual form is important. With our mirrors, there is no greenish tint or distortion that you'll find in standard mirrors," explains Tunc.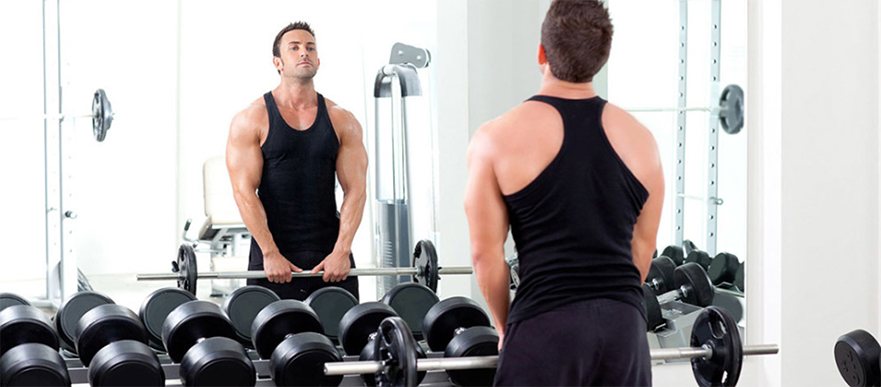 How To Choose Gym Mirrors

We've got you covered on how to get the right mirrors for your space. For detailed instructions, you can visit our MiraSafe page and scroll to the bottom, where you'll find out exactly how to select and purchase the right mirrors for your space. Here are a few pointers for your gym mirrors from Evelyn Guerrero, one of our on-staff mirror experts here at Dulles Glass & Mirror:


Measure your space carefully! This will make it easier to choose the right combination of mirrors.
You can install gym mirrors flush next to each other for a seamless look, or you can leave a little space for a different look.
You'll want to install your new gym mirrors above your electrical outlets if you have any in the space where you want your mirrors. This will likely help you decide what height of mirrors to get.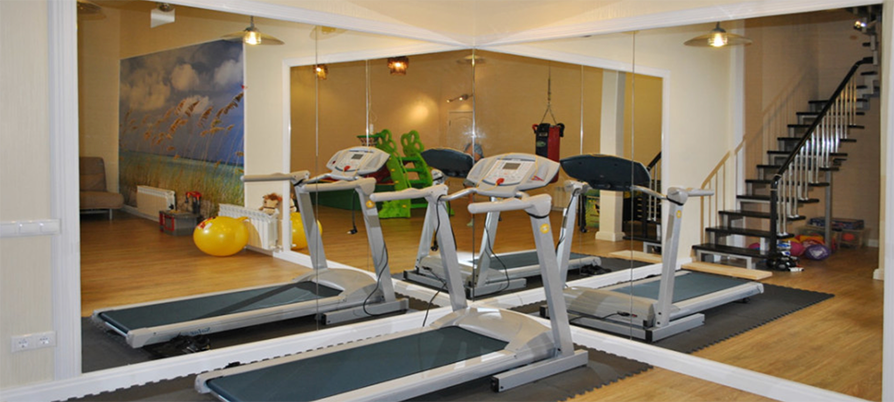 Gym Mirror Kits

All of our gym mirrors come in kits, so you'll have all the installation materials you need to easily put up your mirrors. Here are a few facts about our gym mirror kits.


Our gym mirrors come in a variety of stock sizes: 48" x 72", 36" x 72", and 36" x 60"
The more gym mirrors you order online, the more of a discount you'll get.
Thanks to our Delivered Safe Guarantee, your mirrors will arrive in one piece...guaranteed!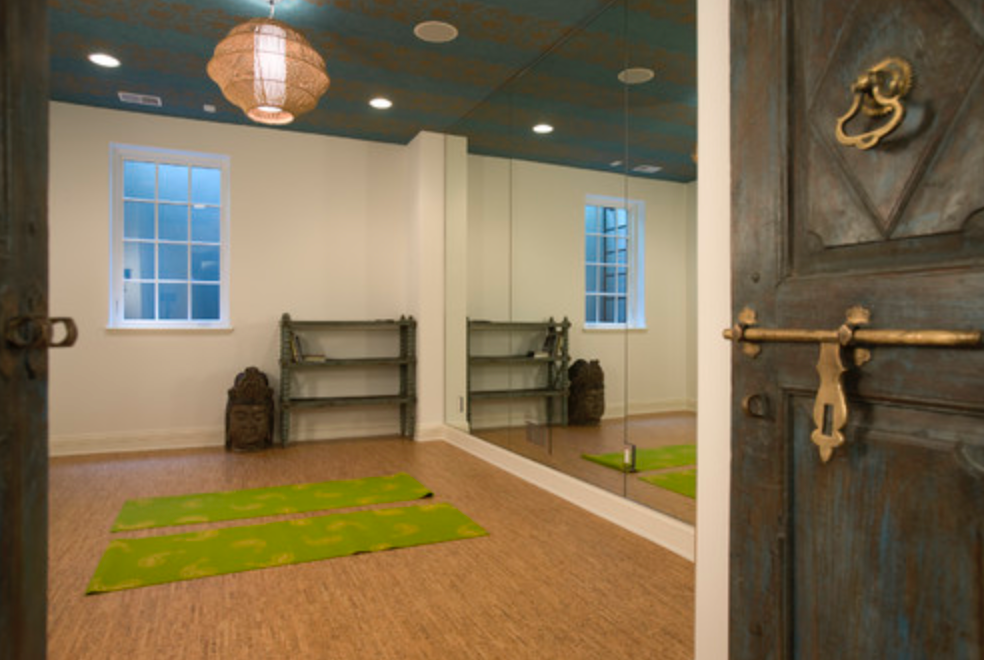 Mediterranean Home Gym by Edina General Contractors John Kraemer & Sons
Finishing Your Home Gym

More than just mirrors, your home gym should be a space you love. Over at Muscle for Life, Michael Matthews recommends making your home a motivational refuge. "Think staying motivated: loud speakers, at least one full-length mirror and good lighting, and maybe even some posters if that's your thing," he writes.

If you're more into a spa-like experience, say for yoga or lighter exercise, you can experiment with hardwood floors, area rugs, and potted plants - along with some more rustic lighting options and pillows, as shown in the inspirational photo above.

What do you want in your new home gym? Tell us in the comments, or on our Facebook page.
Shop for gym mirrors today!