---
Square glass table tops are a versatile and chic addition to any interior space, be it dining room tables, glass dining tables, kitchen tables, end tables, or accent tables. Whether you prefer a contemporary, classic, or eclectic decor style, these glass tops can effortlessly elevate the ambiance and functionality of your room, including glass square coffee tables. In this comprehensive guide, we will explore how square table tops complement various interior decor styles, offering valuable insights for homeowners, DIY enthusiasts, and interior designers alike.
1. Contemporary Sophistication:
Square glass table tops are the epitome of modern elegance, perfect for contemporary glass dining tables. Paired with minimalist metal or chrome bases, the glass top creates an airy and open feel, making the room appear more spacious. The transparency of the tempered glass allows the eye to flow freely, maintaining a sense of continuity within the decor.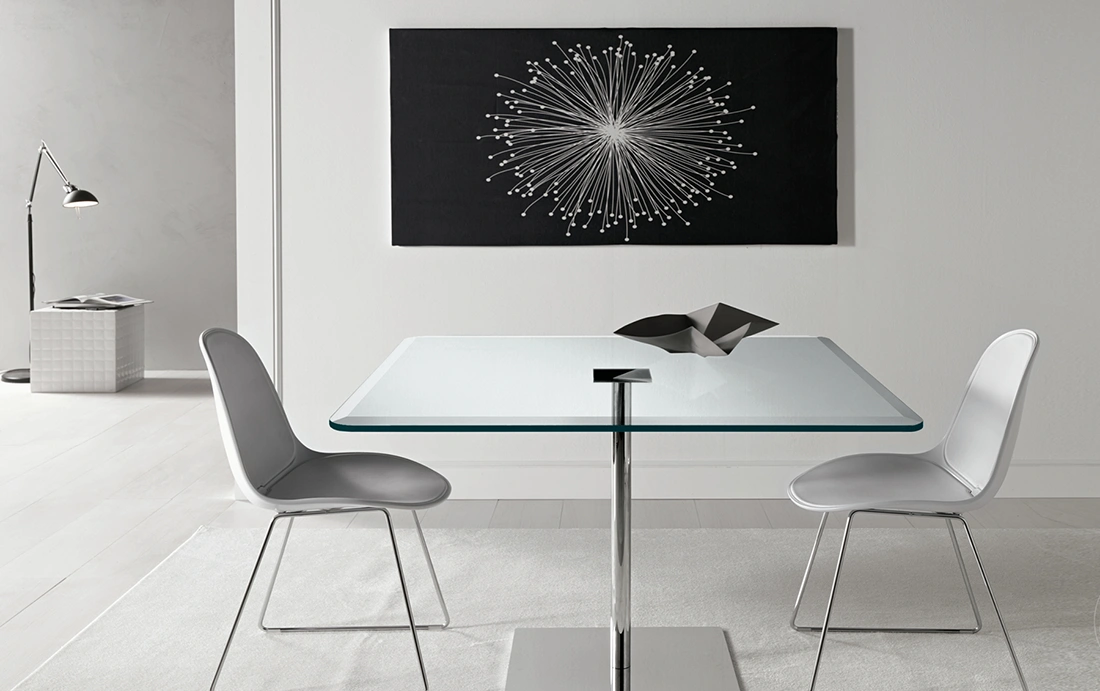 2. Timeless Classic Charm:
For traditional glass dining table decor, glass table tops add a touch of classic sophistication. Combined with ornate wooden or vintage-styled bases, the clear glass creates an elegant centerpiece that complements intricate furnishings and accessories. The table top's reflective surface also highlights the beauty of surrounding decor, such as chandeliers and richly patterned rugs, enhancing the overall ambiance of the room.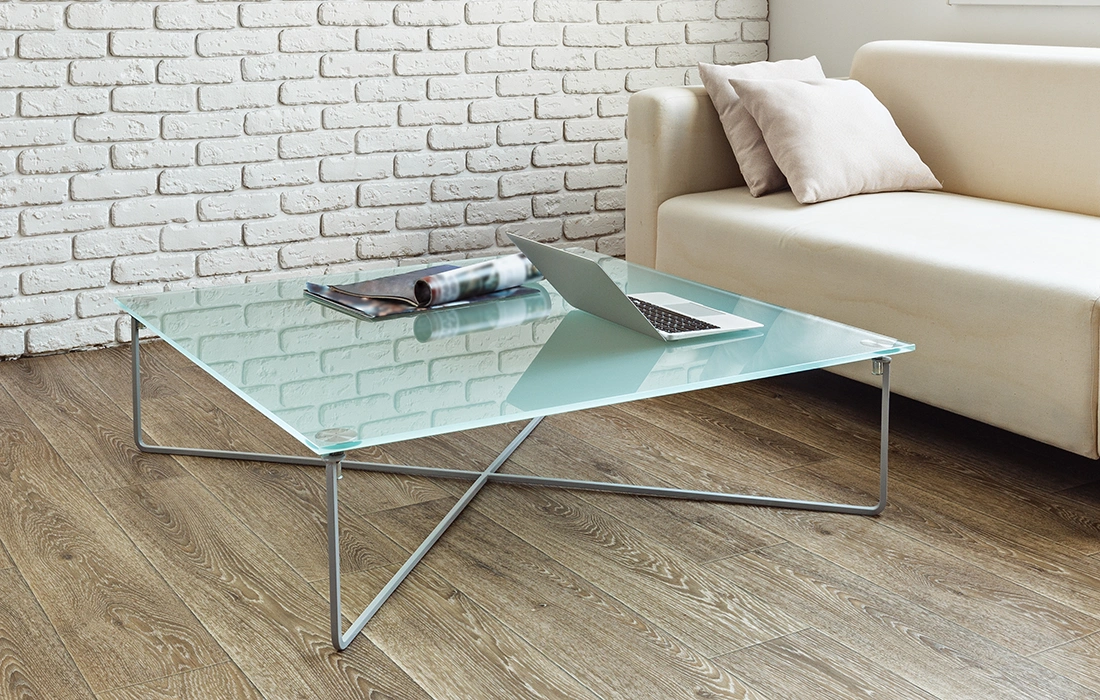 3.Visually Expanding Small Spaces:
In smaller rooms or apartments, glass table tops work wonders in visually expanding the space of your glass square coffee tables. The transparency allows light to flow through, creating an illusion of spaciousness and airiness. Place these glass tops in dining areas, living rooms, or glass square coffee tables to maximize the perception of room size, making them an ideal choice for cozy homes.
4.Versatility for Eclectic Interiors:
Eclectic decor celebrates diversity, and table tops embrace this versatility, fitting as glass square coffee tables or glass dining tables. In eclectic spaces, you can mix and match bases made from various materials such as wood, metal, or concrete. This combination allows you to create a unique and personalized look, adding character to the room while maintaining a sense of harmony with the rest of the decor.

@objectsandideas
5. Harmonizing with Industrial Vibes:
Square glass table tops can seamlessly integrate into industrial-style interiors, perfect for kitchen tables. When paired with metal or distressed wood bases, they add a touch of refinement to the raw and rugged industrial elements. The combination of the glass's sleekness with the industrial charm creates a balanced and eye-catching focal point in the room.
Square glass table tops possess a remarkable ability to complement different styles of interior decor, from contemporary sophistication to timeless classic charm and beyond, including glass square coffee tables. With their space-expanding properties and adaptability to various bases, these glass tops offer a perfect blend of style and functionality for any home or design project involving glass dining tables or glass square coffee tables. Whether you are a homeowner seeking to elevate your living space or an interior designer looking for versatile decor options, these table tops are a must-have addition to your repertoire.