Shower Doors For Angled Ceilings and Historic Homes
by Nancy DeZarn
---
---
Shower Door Renovation Tips For Historic Homes
Washington, DC is filled with beautiful historic architecture. In fact, you may own your own piece of history. If you are remodeling a loft or your historic home, you may have encountered a sloped, slanted or angled ceiling in your bathroom. Or maybe you want to convert your attic into a guest room with a bathroom. Although sloped ceilings and angled spaces can be an architectural challenge, there are ways to have a beautiful glass shower door installed and fitted correctly. No matter what your home renovation needs are, Dulles Glass can custom cut shower glass panels to fit an assortment of ceilings and spaces.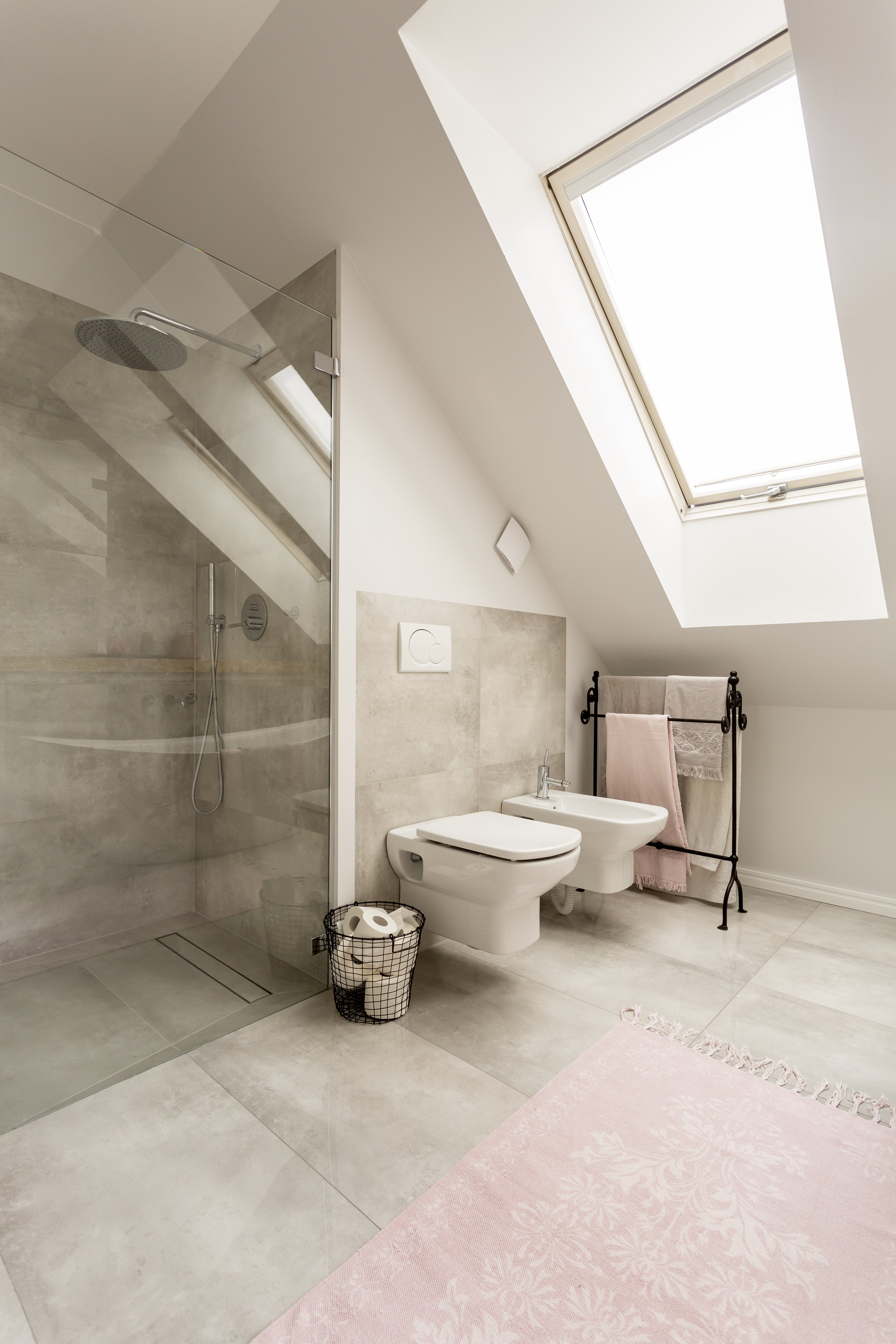 Colonial Williamsburg Shower Door Designs
A gabled roof with a sloped ceiling is often seen in colonial homes and in the historic district of Williamsburg, Virginia. Another architectural feature of Colonial Williamsburg homes is the jutting windows, known as dormers. Many people take advantage of that space by incorporating dormer shower designs. If you reside in Annapolis, you may be familiar with Georgian homes. However, American Georgian style homes cover an era between 1714 and 1830, rather than one particular characteristic. In fact, the White House is considered a refined Georgian mansion with Palladian architectural features as it has undergone numerous renovations.
Door And Panel Shower Doors And Corner Shower Doors For Sloped or Angled Ceilings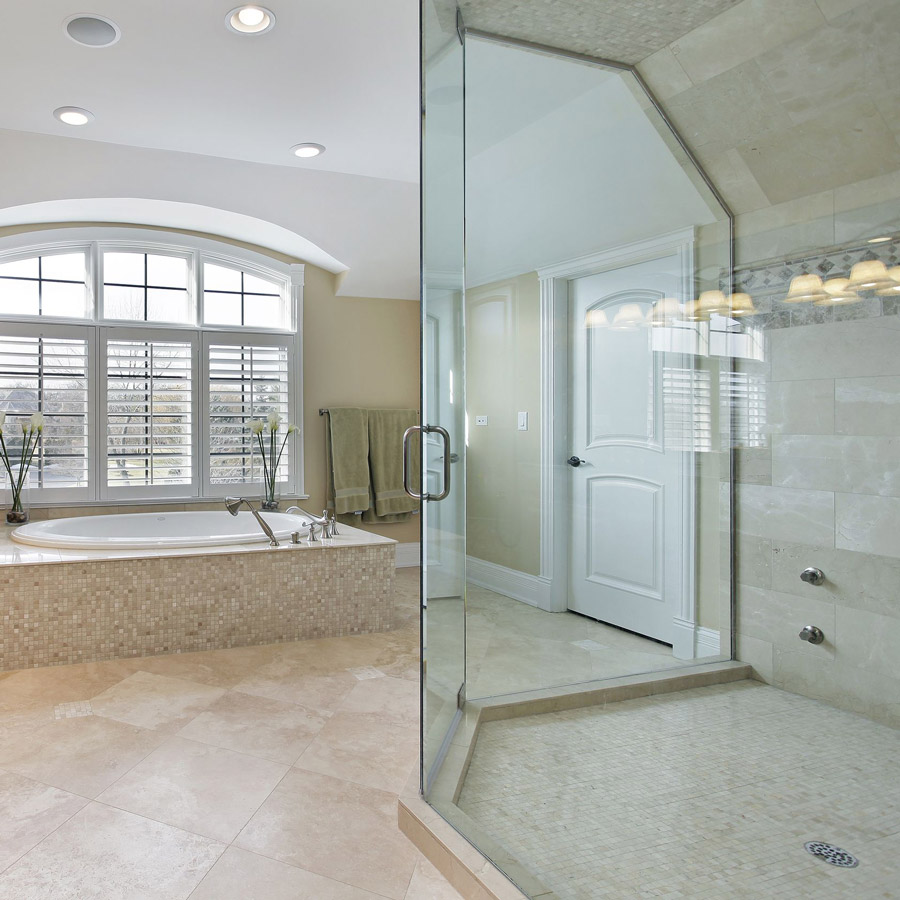 If a standard glass shower won't fit your shower space, Dulles Glass will provide a free consultation along with measurements to ensure you get a properly fitted shower. We add custom cut glass shower panels to increase the dimensions of your shower or to fill in angled spaces.
A technician will visit your home and help you find a perfect shower door configuration. Rest assured, professional installation and a 3-year warranty is included with your purchase. You can choose not only the size, but the design, hardware, and configuration with the guidance of a shower expert.
Professional Corner Shower Door Installation in The Washington DC Region
Space Saving Corner Shower Doors For Angled Ceilings
Corner showers are a great way to be efficient with your bathroom space, allocating extra room for storage and other uses. For angled or corner showers, we offer neo angle shower and corner shower enclosures. Both are perfect for bathtub or shower areas in corners or bathrooms with slanted ceilings. Neo angle showers have three sides and two wall enclosures, creating an elegant diamond shape. Corner showers have two glass sides and two wall enclosures. Each allows you the option of choosing whether they open on the right or left side. Each shower is available in 3/8 or ½ thick glass, and each is also available with half-wall glass panel cuts, which could be perfect for a bathroom with irregular architectural details.
Both types of showers are also available in ultra-clear HDGlassTM, frosted glass, standard clear glass or rain glass. For angled spaces, you can add an extra panel with the help of a shower door expert. Both neo angle and corner shower doors are perfect for overcoming the idiosyncrasies of low ceilings, slanted ceilings, and tight spaces, and both can enhance the look of your home while providing functionality.
Sliding Shower Doors
Additionally, if you don't have a lot of clearance for a door that opens outward or inward, a sliding door could be an option for you. Sliding glass shower doors are perfect when your door clearance has obstructions or if you are concerned about damaging your wall from the door opening. Our sliding shower doors are quiet and placed on a stainless steel track. Sliding shower doors can be installed on bathtubs or showers. Visit Dulles Glass today to get started.
Browse Corner Shower Doors & Neo Angle Shower Doors For Your Historic Home
---