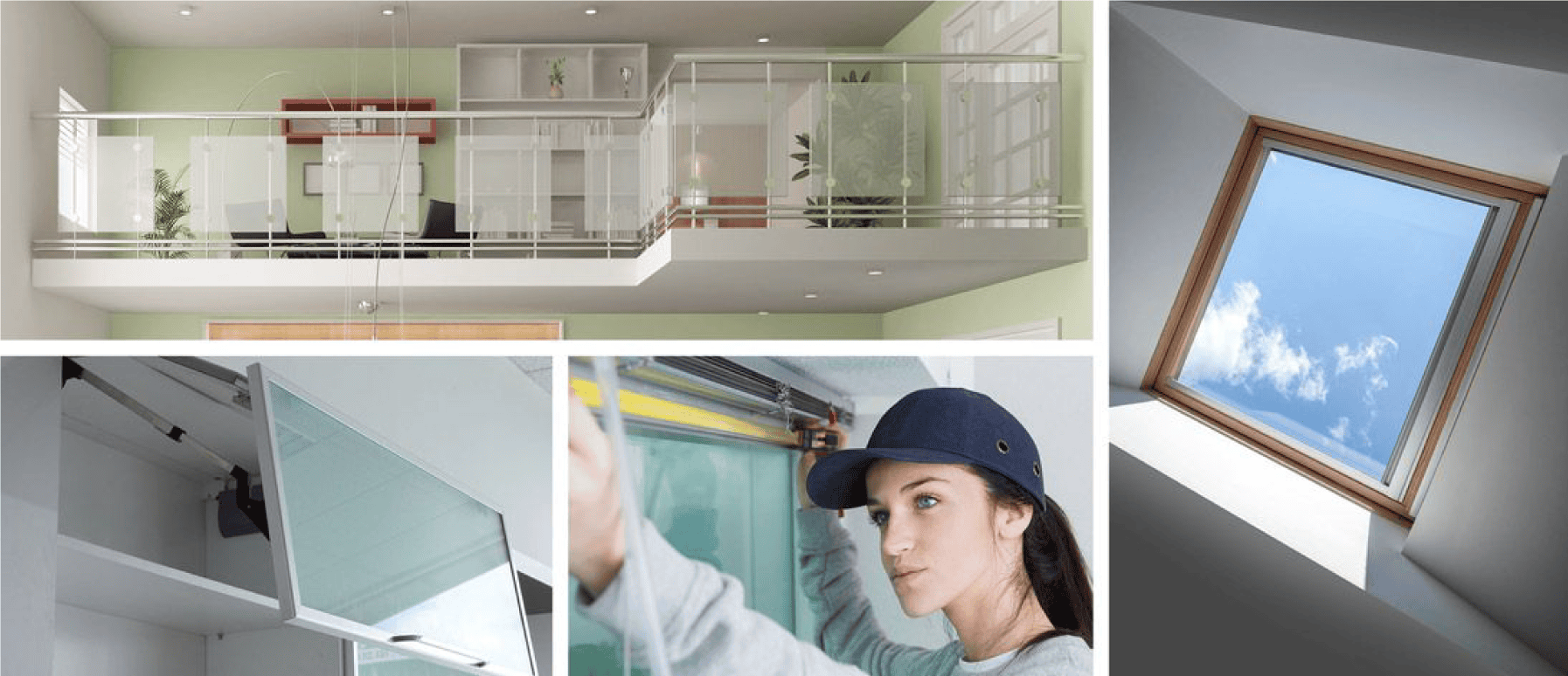 ---
A Replacement Glass Guide for Home Remodeling
Custom glass replacement is easy to do online with Dulles Glass. We can cut large glass panels in square or rectangular shapes, or cut custom panels for you in square, rectangle, oval, or circle shapes. You pick the size, edge work, thickness, type, and tint of your new glass and we fabricate it and ship it to you. All of the options can be specified when you place your order. Your replacement glass can be as thin as 2 millimeters or as thick as 19 millimeters. See our guide to glass thickness.
Custom Cut Tempered Tinted Replacement Glass
The tint you choose will depend upon the use and what it will be paired with. Bronze and gray glass have the darkest tint, while clear glass isn't tinted at all. Tinted glass can be used for furniture glass such as tabletop covers, shower glass panels, and glass replacement sheets. What kind of glass do you need for your home remodeling project? Dulles Glass offers tempered glass as well as polycarbonate, laminated, and acrylic replacement glass alternatives.
Buy Custom Cut Tempered Tinted Glass Replacement Online
Bronze Tinted Glass
Gray Tinted Glass
Frosted Opaque White Tinted Glass
Replacement Glass Types & Uses In The Home
What are some uses you might need replacement glass for? You can use tempered glass, made from a special heat-treating process that dramatically enhances its mechanical and thermal stress resistance, for any place where safety is an issue. glass table tops and shelving all come to mind. We also have clear laminated glass, made of two panes of glass that are held together by a layer of vinyl, that is perfect for uses such as end table covers and glass table covers.

Polycarbonate is a heat-treated resin that is lightweight, resistant to UV weathering, and nearly unbreakable. You might use polycarbonate for things like greenhouses, skylights, and even balconies and railings. Acrylic, a thermoplastic, is great for uses such as picture frames, partitions, and shower stalls. Polycarbonate, laminated glass, and acrylic sheets are easy to order online. You just enter the dimensions you need and we will fabricate and ship your product right out to you. We also offer replacement glass for your fireplace doors and fireplace screens. You can specify the type of fireplace replacement glass you need and the dimensions.

This list of potential uses of replacement glass isn't exhaustive: don't forget that you can also order replacement custom glass panels for things like cabinet doors, patio table covers, and corner shelves. The sky's the limit for all of your glass needs. Visit Dulles Glass online today to get started on your DIY home decor projects.