---
FOR HER:
Craft a Custom Makeup Vanity / Glam Room for Her

It's 2021, so why not treat your queen with something extravagant on Valentine's Day? Chocolate, flowers, jewelry are standard but how about something special like a custom built make-up vanity / glam room just for her? You already know she will love it, so let's get started.
First, let's pick an area, whether it's in your bedroom or bathroom; you will definitely need a mirror, shelves, some lights, a desk with a chair/stool, some accessories
and plants to top it all off.
A frameless round mirror, some glass shelves and a glass table top you can get right here from us. Dulles Glass and Mirror designs, fabricates and specializes in custom glass solutions but also offers ready to ship in-stock shelves and in-stock mirrors in the following shapes: oval, round, rectangle, square. Basically, we have all the options you can think of to create a 'happily ever after' vanity for your sweetheart. All our products come with an easy do-it-yourself installation kit, for your project to be done in no time. Now, it's up to you and your preferences.

Here are some design ideas: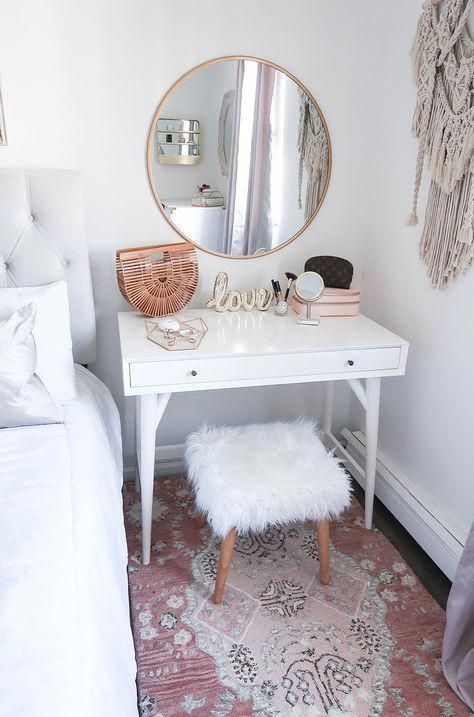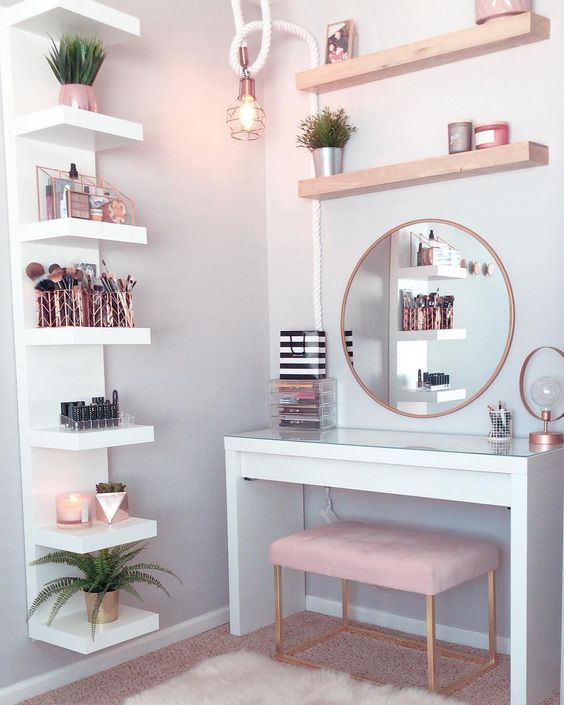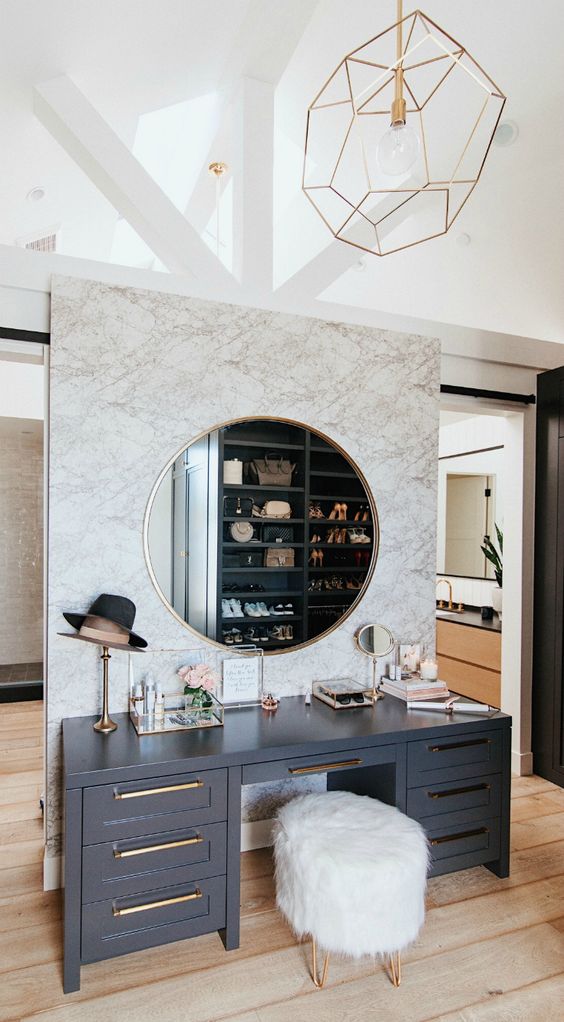 Vanity Chairs, tables or desks are easy finds on Ikea, Wayfair, Amazon, Etsy. Accessories' you can simply find everywhere but my always go-to place is Home Goods or Pier1, you can simply find the cutest little things right there. At last, grab some houseplants from a local Flower Shop, Home Depot or Lowes and place it nicely on those glass shelves. They don't only freshen up the air but also make you feel better. Green is a must trend for perfect scenery!
FOR HIM:
Build a Home Gym for Him

You might think building a home gym can be expensive, but it really doesn't have to be. We, at Dulles Glass and Mirror believe, that you can build a starter home gym for under a $1,000. Let's think about what we would need and start simple!
Here is our start-up equipment list:
OR
Buy Used Equipment (Check out my top search sources: Facebook Marketplace, Craigslist, LetGo, Local Garage Sales)
Now, that you've made your equipment list, it's time to figure out how many gym mirrors you'll need to purchase. But first let's find a spot/space on your wall and let's take some measurements. Dulles Glass and Mirror offers standard safety backed mirror kits, starting at 36"x60" incl. hardware plus FREE SHIPPING. You can just choose a combination of the sizes that you would need. For example, if you need four mirrors, you can order two of our Gym Mirror Kits. If you need seven mirrors, you can order one of our five Gym Mirror Kits and one of our two Gym Mirror Kits, which makes it a total of seven J. No matter which option you choose, our MiraSafe Gym Mirrors are shatterproof and easy to handle yourself. MiraSafe Mirrors don't only contain low-iron content, which does not warp or distort your image but also assure that your form in the mirror is exactly as it appears.
Here are some design ideas: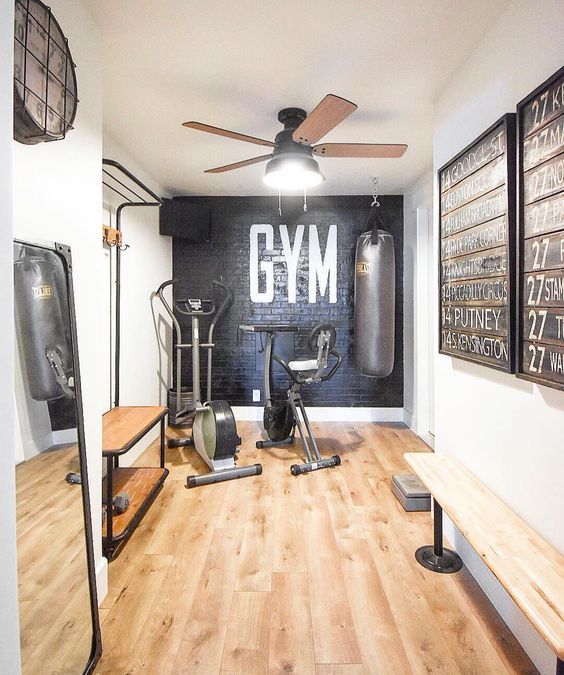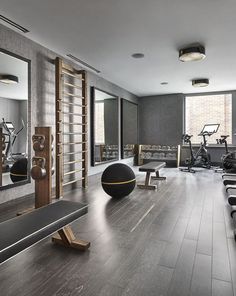 Watch our Home Gym Installation Guide to find out how to wall-mount gym mirrors. Just follow a few simple steps and you are on your way to surprise your loved one with the best Valentine's Gift of the year. If you do live in the Washington, DC metropolitan area, including Virginia and Maryland Dulles Glass can help to install your gym mirrors for you. All you have to do is to Request a Quote
Once your mirrors are installed, it's time to hang the boxing bag, then place weight sets, dumbbells, kettle sets and the flat bench right in front of the mirror wall. Workout accessories: For example, you can hang the jump rope and boxing gloves on the wall or store it on a box or basket, and then place it in the corner of the floor.
That's basically it! Welcome to your very own Home Gym. Remember, you can always upgrade ;)
If you've built a home gym or vanity room, we'd love to see it. Tag us on Instagram @dullesglass for a chance to get featured or email us a photo/video to [email protected]